Microgaming Slots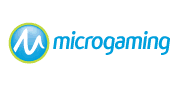 Considered the daddy of all casino software, Microgaming Slots continues to outperform other casinos in terms of the sheer volume of games. With over 450 games in its portfolio, Microgaming continues to add slots to its repertoire on a monthly basis. Just recently, Microgaming announced that it had inked a deal with Warner Brothers Digital Distribution for the exclusive rights to create Lord of the Rings Video Slots. Once again, Microgaming Slots are, and continue to be, the most exciting and unique slot games available today. With over 400 slots available at last count, Microgaming Slots rule the online slot world. Noted for their variety, genre, lucrative value, and incredible graphics and sounds; those lucky enough to access these slot games are in for a whirwind of excitement. At Royal Slots, our aim is to provide you with all of the many varieties of slot games available, and Microgaming is no exception. Thus, here is a synopsis of the type of slot games you can play at our recommended casinos.
5 Reel Slots
With more than 240 slots with five reels, no other software company comes close to matching the size and scope of these 5-reel slots. Moreover, every month Microgaming releases new and even more exciting slots (if that's possible) to its online players. Here are just some of the newest slot games you may have played or want to play on your browser via Instant Flash, or by downloading the casino. Either way, Microgaming wins hands down for its ingenuity, creativity, and overall slot madness.
3 Reel Slots
If we were to tell you that Microgaming has over 125 3-reel slots, you would probably be aghast at the notion. The truth is they do and are adding more every month! Moreover, many of these 3-reel slots are comprised of bonus features and/or feature progressive jackpots. These 3-reel slots have not only grown in size, but in variations as well with themes to suit any online slot player's taste. Samples of the type of 3-reel slots you can find at our recommended casinos are:
Bonus Slots
This category encompasses a wide variety of slots including 5-reel, progressive, multi-line and, in some cases, 3-reel slots as well. More than 150 bonus slots are part of Microgaming's portfolio and perhaps the most played. Some of the most notable bonus slot games include:
Progressive Slots
Offering the largest array of progressive slots online, Microgaming's portfolio currently holds more than 20. Featuring some of the largest jackpots online today, you can play the following progressive slots at our featured casinos. Here are samples of the kind of progressive slots you can play right now. What is even more exciting is these titles will also appear in our 3-reel slot category as well!
More Exciting New Slot Games
There is no telling what 2014 will bring, but what we can count on is that Microgaming will produce even more exciting slot games – in all variations – that will top those already available to you. So stay tuned as we will be adding more slot games to our list as soon as they are released.
Microgaming Slots Casinos
One of the benefits of playing at Microgaming Slots Casinos is not only the number of games that are available, but the bonuses and promotions far surpass other online casinos. All Slots Casino , which is one of the leading Microgaming Slots casinos online today. With a welcome bonus of $5000, this is just the tip of the iceberg when it comes to the variety of promotions and bonuses they offer. Moreover, All Slots is also a Flash Casino allowing players to play their favorite Microgaming slots anywhere, anytime. It should also be mentioned that Microgaming Casinos have the largest array of payment methods anywhere. With over 15 deposit and withdrawal options, players worldwide can play at virtually any Microgaming Casino where safety, security, superb customer support service, and a user-friendly environment enhances the entire gaming experience. Other Microgaming casinos that have become a hit among slot players are Cabaret Club Casino and Wild Jack Casino. With over 325 games available to players, join Cabaret Club Casino and you will find some of the most exciting 3-reel, 5-reel, progressive, and bonus slot games such as Woooly World Slots, Mega Moolah Slots, and Dance of the Masai Slots. Play at Wild Jack Casino and receive a welcome bonus of $3000! Here again, you can play slot games such as: Thunderstruck Slots , Tomb Raider Slots , Cashalot Slots, Bomber Girls Slots , Cashapillar Slots , Major Millions Slots , and more.
Bingo Players Enjoy Playing Microgaming Slots Side Games
Microgaming Slots have also been introduced as Bingo side games. Not coincidentally, All Slots Casino also features the All Bingo Club, catering to bingo players throughout the world. To say that Microgaming has a hand on every aspect of online gaming is putting it mildly. The two slot games just released as Bingo side games are Elemental Slots and Scratch n Spin Slots .
Categories of Microgaming Slots
It is virtually impossible to name all of the Microgaming Slots available at online casinos today, but just to give you an idea of what we are talking about – here are the numbers. There are: 118 Standard Slots; 18 Progressive Slots; 242 Multi-Line Slots; 133 Bonus Slots; and 197 Slots with 5 Reels. As we said, every month Micrograming Slots increase by at least 4 additional games, not to mention the other casino games added to their portfolio.
Best Microgaming Slots
Among the hundreds of Microgaming Slots available, here is a highlight of the slot games you can play in each of the categories we've mentioned. Note that most Microgaming Slots will cross over into many categories, thus we will provide you with the appropriate information.
5-Reels/Multi-Line/Bonus Feature Slots
Love Potion Slots is a new 5-reel, 9 payline bonus video slot game that is perfect for celebrating Valentine's Day. It has a 2500 coin jackpot along with wilds, scatters, free spins round, and a bonus game. All winnings during the free spins round will be multiplied by 5 times! That's a lot of candied hearts!
5-Reel/ Progressive /Multi-Line /Bonus Feature Slots
Mega Moolah Slots has consistently rewarded millions of players, some of whom have hit the progressive jackpot playing this Microgaming Slots. A 5-reel, 25-payline progressive bonus video game with a secondary jackpot of 15,000 coins; Mega Moolah is filled with wild symbols and multipliers, scatters, free spins, and a Mega Moolah Jackpot Bonus Wheel.
Standard Slots
If you remember the TV series "Alice," you will enjoy playing this standard Microgaming slot called Flo's Dinner Slots . It is a classic 3-ree, 1-payline slot game with a jackpot of 2400 coins. In typical traditional slot fashion, it has 4 symbols, and no bonus features. The coin size is perfect for penny slot players and is an all round fun slot game.
Standard / Progressive Slots
There are many instances in which classic or standard slots have that special Oomph! to them, and Cash Splash slots is one of them. Combining the classic with the contemporary, Cash Splash is a 3-reel, 1-payline progressive standard slot with a secondary jackpot of 1600 coins. This slot game also has a wild and wild multipliers, which adds to the enjoyment and high payouts one could garner.
Microgaming Slots Themes and Variations
So you see; there are many variations to Microgaming slots that make them so popular among slot players. When is a classic slot not a classic slot? When it has some type of bonus feature added, albeit a wild, a free spins round, or even a gamble game. The possibilities are endless when it comes to Microgaming Slots. Take for instance the number of themed-based slots Microgaming has produced. From the Osbourne Slots, Lord of the Rings Slots , Scrooge, Hellboy, and the soon to be released Lord of the Rings; you name it; they've designed it. Microgaming Slots continues to WOW slot players, and regardless of the type of slot game you enjoy playing, one thing is abundantly clear – there is a Microgaming Slot game out there with your name on it!