Online Slots Tournaments
One of the many benefits in joining an online casino is that you have the opportunity play among the many online slots tournaments featured. For example, there are featured slots tournaments, freeroll slot tournaments, and specialty online slots tournaments. All of these online slots tournaments have one thing in common: the prize pools are guaranteed; the slot games are different every month; and they are available daily, weekly, and monthly.
Play Online Slots Tournaments
If you love the challenge of online slots tournaments, we invite you to join any of our US casinos listed and play in these fabulous tournaments. They are as diverse as the slot games, and the prize pools continue to soar each and every month. Play online slots tournaments today and grab your chance to win it big!
Ready To Play Some Slots?
There's always a good slot game going on in the online casino sphere. Familiarize yourself with the big time slots being played as well across the various tournaments. Below are some of the most popular tournaments currently going on that you are more than encouraged to join.
Slots Las Vegas Style
When it comes to gambling, it is hard to go wrong with the mecca of gambling, Las Vegas. There is a nice slate of slot tournaments going on at Las Vegas, sin city itself. If you are over the age of 50, then why not try your luck with Fiesta Henderson and Fiesta Rancho casinos. On Wednesdays from ten in the morning to two in the afternoon, are automatically enrolled in the slot tournaments. The jackpots are quite modest, going up to $1,000. The same is true for all the brand of Station Casinos where seniors over the age of 50 can take their crack at more than a $1,000 worth of slot tournament prizes.
If you frequent the Main Street Station in the Las Vegas area, then by all means, indulge in the Big Kahuna Tournament that goes on everyday. The top scores in the slot tournaments will duke it out for the finals.
Head to the Plaza where this high profile hotel puts up $1,000 of its own money when it comes to the daily spin 2 win slot tournament. It is important to note that this is only for their rewards members. If you get lucky with the give away, the next step is to partake in the 777 Slot Tournament that it is held on Wednesday, Thursday and Fridays. On those days, the loyalty members can play up to four times a day that amounts up to $350 in free slot play.
In fact, going on every Tuesday is their progressive power slot tournament that goes on from noon to 6 in the evening. The jackpots quickly build up to $2,500. You can snag this if you amass 30,000 or more points.
Don't Forget About The Bellagio
There is a reason why the Bellagio Hotel Casino resort continues to reign supreme. One of the main reasons why people even come to Las Vegas, The Bellagio is currently hosting fairly soon this July, The American League Slot tournament. What's at stake is the grand prize of $25,000. This tournament features plenty of free roll play. There is also the National League Slot tournament which is similar to the American League tournament with plenty of free roll play as well. For the grand finale, there is The Championship Finale tournament where the top winners of the slot tournaments will duke it out for the chance at a $50,000 grand prize tournament.
August is very bright for slot tournament play at the Bellagio. There is a planned invitation only slot tournament where the jackpots stand to grow quite nicely.
Online Casinos In America With Free Daily Slot Tournaments
There's always something nice about a free roll tournament. There's a lot going on with the free daily slot tournaments when it comes to American online casinos. One of the best online casinos that is popular among American players is Casino Extreme. There are many free daily tournaments happening right now with their slots tournaments. Be sure to check the schedule everyday to see which daily chips and free spins promotions have become available.
If you are a new member at Miami Club Casino, then it is free to enter the slot tournaments and their select slot games. Lincoln Casino gets into the free roll slot tournament action as well. New members and even veteran members can try their hand with the $100 slot tournament which is completely free to enter. Drake Casino, Liberty Slots Casino and even Intertops Casino, also sports their free daily slot tournaments.
What Are Some Of The Best Online Slot Tournaments?
That question can be answered by stepping into joy, quite literally. Going on right now at Rushmore Casino are many high profile and lucrative, slot tournaments. The buy ins are quite small and the jackpots are quite nice. Welcome to the club, specifically, ClubUSA continues to make their name with many lucrative, daily slot tournaments. Most of their slot tournaments comes with a prize pool. Don't overlook the obvious. When it comes to slot tournaments, its hard to beat Slots.LV Casino. Be sure to check the schedule to see if your preferred game is on the menu for tournament play.
Drake's Casino Tournaments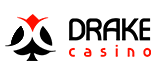 When it comes to online gaming and tournaments, you've come to the right place at Drake's Casino. Their tournaments can garner huge prize pools as large as $20,000. You've got the daily free roll 8 where the prize pool is $100. You also have the Pai Gow Poker and the VIP Black Jack tournaments. Both of those pool prizes offer $2,000. Drake's Casino also offers the Weekly Slots W2 prize. And not to be overlooked is the monthly game tournament where the prize pool at stake is $5,000.
Fair Go Casino Tournaments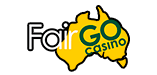 They say that's all fair in love and war. And make no mistake about it, there is a lot that is fair when it comes to Fair Go Casino. At this time, there doesn't appear to be any tournaments being held at Fair Go Casino.
You Can Never Go Wrong With Bovada Tournaments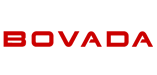 It's kind of hard not to like Bovada Casino. There's a lot going on, but the one thing that stands head and shoulders above everything else, are their high profile poker tournaments. When it comes to poker tournaments, you can look forward to the monster stack poker tournaments where three times a day for a certain amount of time, players enrolled in these tournaments will play with the deck stacked in their favor, thanks to the extra chips. You also have the high roller tournaments and the numerous sit and go tournaments.
Gossip About The Gossip Slots Tournaments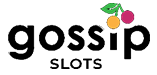 There is a lot to gossip about when it comes to Gossip Casino's tournaments. Check the schedule for the current slate of tournaments which includes daily free rolls which comes with a $100 jackpot prize. You have the weekly slot game tournament where the jackpot stands at $1,500. There is also the Pai Gow Poker and the VIP Blackjack tournaments with the jackpots standing at a nice $2,000.
Intertops Tournaments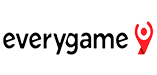 Go over the top with Intertops Tournaments. Going on every day is the daily free spins tournament where a $100 prize pool is at stake. There are also weekly tournaments where select slot games and table games will have a prize pool at stake, depending on how many people buy in. There are also monthly tournaments where the prize pool can go as high as $5,000.
Lincoln Casino Tournaments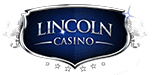 One of the elder statesmen in the online casino industry, Lincoln Casino continues to deliver the goods when it comes to their tournaments. They have a strong amount of daily free spins tournaments with modest jackpots of $100. There are weekly tournaments where slot games and poker titles are in play for the prized pool. Not to be overlooked are the monthly tournaments where up to $5,000 worth of jackpots are at stake.
Sloto Cash Tournaments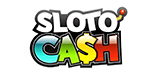 Welcome to the world of tournaments when it comes to Sloto Cash Casino Tournaments. Going on right now as we speak is the daily nickel tournament with a nice jackpot of $25. There is also the weekly VIP giveaway.
Uptown Aces Tournaments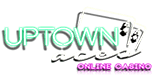 Time to go uptown with the many free roll tournaments going on a daily basis. Friday's comes with the super weekend free roll with jackpots worth $1,000.
Casino Tournaments Free Roll
Free is in at Americas Cardroom. Going on everyday is a $50 free roll value to be used for their poker games. There is even a free roll tournament. Not to be out done, Poker Stars Casino boasts their own slate of free roll promotions worth $50.
Daily Free Roll Slot Tournaments
The heat is on at Miami Club Casino. Going on right now at Miami Club Casino are their daily free roll slot tournaments like the game of the day, usually a slot game with a prize pool of $100. Poker titles like Jacks Or Better is available for free roll play with a larger prize pot.
Free Casino Tournaments
Your mom always told you to eat your fruits. Going on right now is the Win a Day Casino Summer Free Roll happening. The prize pool is $300. Liberty Slots Casino also offers a free roll tournament for the summer. Other notable free casino tournaments are going on at 888 Tiger Casino, Uptown Aces Casino and Sloto Cash Casino where the prize pool currently stands at $300.
No Deposit
Sometimes you need an incentive to play at a new online casino, or you have to fall back in love with the online casino that you are currently playing at. That's where no deposit promotions come in. Stay cool at Cool Cat Casino with a no deposit promotion worth $25. The bonus code to enter at the cashier is 25BANKROLL. Get into all the slot action at Slotland Casino with a no deposit bonus worth $36. The code to enter at the cashier is FREE26NKGS.
For Real Money
Many of the online casino tournaments and games, are for real money. Lincoln Casino gets the nod for their daily 3 reel cash with a prized pot worth at least $300. They also offer the daily cash prize with a jackpot worth at least $1,000. Don't forget about the weekly winner tournament at Miami Club Casino with the prize pot being at least $1,500.
For USA Players
American players continue their hunger for the best tournaments designed for American players. Some of these include Red Stag Casino's Most Wanted Free Roll. Incidentally, Red Stag Casino along with Win A Day and Slot Land Casino are some of the highest ranking online casinos for American players.
Invitational Slot Tournament
While there are many slot tournaments available to all members, there are special tournaments that are only available for the most loyal of members. Rewards members in VIP clubs are extended the opportunity to play in Exclusive Casino poker and slot tournaments where the stakes are even that much higher.
Microgaming Casinos Tournaments
Microgaming has become such a popular gaming engine, that many online casinos use it as their sole gaming engine. As a result, their tournaments run proudly on the Microgaming engine. All systems are on at All Jackpots Casino. Going on everyday are multi player slot game tournaments with nice prized pots. Blackjack reigns supreme at King Neptune Casino, another hallmark of Microgaming perfection.
How do tournaments work?
Slot tournaments focus on just one slot game apiece. You play the game just as you usually would, but you also get the chance to be in the running for one or more prizes in the tournament itself. The most successful players are ranked on the leaderboard, and the person at the top wins the prize at the end of the tournament. Some events have more than one available prize, with some offering five or even 10 spots to try and finish in to secure a cash prize.
Do you know how to play online tournaments?
There are two types of tournaments you could enter. The first is the most popular and is known as a freeroll tournament. This means there is no charge to enter the event. You simply register to take part and play the game in question as you usually would. You must play it for real though, otherwise your efforts do not count.
The second option is the paid tournament. This requires a buy-in from you to qualify to take part. This could be anything from two dollars up to around ten dollars, depending on the individual event. The higher the buy-in, the greater the prize pool. Some prize pools offer guaranteed prize amounts, while others consist of the total amount put into the pot by all those participating.
Finding tournaments for Canadian players to take part in
Your best bet is to look for a casino that accepts Canadian players and that has a good selection of tournaments to look through. Slot tournaments are popular among Canadians, and you should find there are several notable sites to check out.
Finding tournaments for Australia players to enjoy
Australians have lots of tournaments they can enter. One thing you might want to know about is that these could be called pokie tournaments rather than slot tournaments. That's because most Aussies call their slot games pokies instead. It's a quirky term and it could help you find more events to enter if you live in Australia and you're searching for online slot tournaments to play.
Finding tournaments for European players to take part in
Do you live in Europe? One thing you will soon discover about online casinos is that many of them accept players from some European countries but not others. That means you need to be sure you sign up to a casino that welcomes players from your jurisdiction. They should also offer some tournaments to participate in whenever you wish. Not all casinos offer them throughout the week, so it is vital to make sure you find the ones that work best for you.
Why look out for RTG tournaments?
Realtime Gaming is also known as RTG. The best part about this developer is that they are great at releasing sequels to their most popular slots. Many players love to see an RTG slot game as the focus for a tournament, so be sure to look for the chance to take part if you can.
Have you tried any Wager Gaming tournaments lately?
Wager Gaming is just as well known for their classic three-reel slots as they are for their five-reel video slots. In fact, some people would say the classics are better. They've taken those games to a new level, giving you a shot at checking out some slot tournaments focusing on those games.
There are plenty of Betsoft tournaments to check out too
Betsoft is home to the most fabulous 3D slots around today. Did you know some of those slots are periodically selected to be the main event in various online slot tournaments? Look out for some of your favorite 3D slots to feature in assorted slot tourneys around the internet. Several online casinos offer games from this developer, so it shouldn't be too difficult to find a casino you can sign up to and find some great tourney events to enter as well.
Rival tournaments might be the best of all
Rival Gaming created the i-Slot, short for interactive slot. This is an ideal type of slot to feature in a tournament, because lots of players enjoy trying them anyway. Watch for the chance to participate in a freeroll featuring a Rival slot if you can. This is the ideal way to see what to expect and to try those games too.
Are there Bitcoin tournaments to enter too?
Bitcoin tournaments are becoming more popular. The cryptocurrency now features as an approved banking option at a selection of online casinos. If you can find a casino offering this virtual currency for use, you need only check and see if they have tournaments as well. If they do, and those events are based around specific slot games, you are ready to check out the possibilities for playing in these events.
Reasons why we love slots tournaments!
Where do we begin? We love freerolls most of all, because they cost nothing to enter. If you are going to play a slot game anyway and you see it is being used as part of a tournament, it makes sense to enter. There could be guaranteed prizes for more than one top-placed player at the end. Alternatively, even the pot can amass a lot of cash at times, so you never know whether a buy-in might be the best type of tourney to enter.
Freerolls give you a chance to try slots you might not have checked out before too. If you get the chance to play a few like this, make sure you do so. It adds some extra ways to try and net prizes.
The big tournaments often run over more than just a day too. In fact, we love the versatility of these events because they run for various periods. You might see daily events, weekly events, and even some that last for a month or six weeks. It depends on whether the event is seasonal or related to a game promoted by the casino.
Table games tournaments are never far from reach either
Did you think tournaments only focused on slot games? Not so - you can expect to see games such as blackjack and roulette involved in casino tournaments too. Most casinos that do have tourneys available tend to put them in categories, depending on the type of game involved. Look out for a table game category to see if anything like this is a possibility for you.
Mobile Casino Slot Tournaments
Sometimes you need to get in the game right in the palm of your hand. Most if not all of the popular online casinos have their tournaments fully compatible on today's mobile devices. Casumo Casino was specifically designed for mobile platforms. You will have no problem getting involved in their daily slot tournaments and especially their Reel Races slot tournament. Go green on your mobile device with Mr. Green Casino's thrill slot tournaments where every fifteen minutes you stand to win cash prizes and free spins.